Language Classes
Lessons are held in person and/or online
Throughout the year, Filitalia International & Chapters offers 6 week sessions that are easy to manage and make learning Italian fun! Our language classes are taught by qualified Italian speakers who have a passion for Italy as well as teaching; they are patient and care about your progress in class. At the end of each session, we hold evaluations to ensure you are happy with our school of language and culture.
We love to hear your suggestions!
With our language classes, you receive a one year membership (single or family) to a Chapter of Filitalia International and all the benefits that come with it
You can also receive a certificate of completion upon graduating a session. Many students work in a field requiring Italian or attend college for international careers. Filitalia is here to accommodate you, at very affordable rates.  Our mission is to spread the Italian language and culture to all, without distinction of level of income and education.
We offer classes for adults at all levels. In addition to the standard classes, private lessons and online lessons are also available for $50 per 1 hour lesson — all dates and times to be decided between the instructor and student.
Have Questions? Lets talk. Email or call anytime
[email protected]
215-334-8882
Pay Your Classes Online:
Classes Offered
Beginners I: Basic foundations in Italian. Salutations, time, alphabet, numbers, restaurant, vocabulary expansion, early grammar concepts, conversation.
Beginners II: Continue vocabulary expansion, more advanced grammar, verb tenses, improve conversational skills.
Intermediate I: Improve your grammar and increase comprehension speed. This class is taught 70% in Italian and 30% in English.
Intermediate II: Continue improving grammar (past & future tenses, etc.). Improvement of writing and reading. Conversation and discussion of current events.
Advanced I: Finishing of the indicative mood. Reading of short stories and class discussions. Italian movie shown at the end of the session.
Teachers
Cristiana La Selva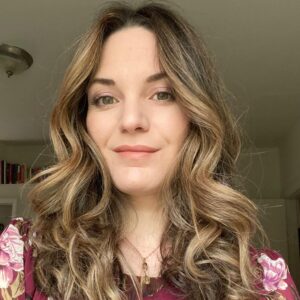 Cristiana is a translator, Italian teacher, and ESL instructor with a passion for foreign languages, literature, and bilingual studies. She holds an MA in Linguistic, Literary, and Translation Studies from La Sapienza, University of Rome. She lived and worked as Italian and English instructor in Rome, teaching both young and adult learners. Her family is from Pescara (Abruzzo) where she lived for many years before relocating to Philadelphia, the city where she was born.
Sergio Maniscalco
Sergio is a patient and motivated educator, seeking to encourage and increase the Italian language and culture to every  type of students. He's bilingual Italian/American since he was born, and holds a B.A. in Liberal Arts and Spanish at Temple University. Sergio also received a silver medal and maxima cum laude certificate for the Latin language in 2007 and 2008. His passions are traveling, photography, poetry, and learning about different cultures and customs.
Maria Rossi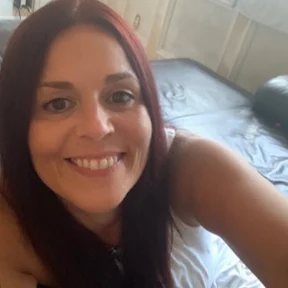 My name is Maria Rossi and I live in Wallingford, Pennsylvania. I have been teaching Spanish and Italian at Neumann-Goretti High School in South Philly since 2015. I am also the World Language Department head. To teach has been my lifelong dream so I can say this and mean it: "I'm living the dream!" 
I love to teach all levels of Italian and Spanish, as my students, both high schoolers and the professionals I teach through Filitalia International enrich my life beyond measure. Prior to becoming a teacher, I worked as a realtor for over a decade and prior to that, I was a Paralegal for a general law practice, also for over a decade. I grew up in the Overbrook Park section of Philadelphia, in a home where Italian was the principal language. My parents, Italian immigrants, decided that we would speak Italian in the home and that my older brother, Nick, and I would eventually learn English at school. Outside of teaching, my favorite thing to do is to be a mom and spend quality time with my beautiful son, Andrew. Spending time catching up with my family, extended family, and friends is also at the top of my list of the most enjoyable things to do in my free time. I love to laugh and to make others laugh. I use humor to cope with stressful life events and even to make my students' classroom experience more enjoyable. This has served me well in my teaching career and in life. I love to learn. I have a subscription to audible where I purchase books that I listen to over and over again to gain knowledge on anything and everything- mostly non-fiction. I also subscribe to Master Class where I enjoy watching video lessons given by masters of varied disciplines like music, fashion, business, community and government, science, journalism, poetry, leadership, and culinary arts. I enjoy baking and have become skilled at it over the years. As far as my personality, I am friendly, outgoing, positive, and loyal. I look for the best in people and usually find it. I agree with Anne Frank when she said, "In spite of everything I still believe that people are really good at heart."