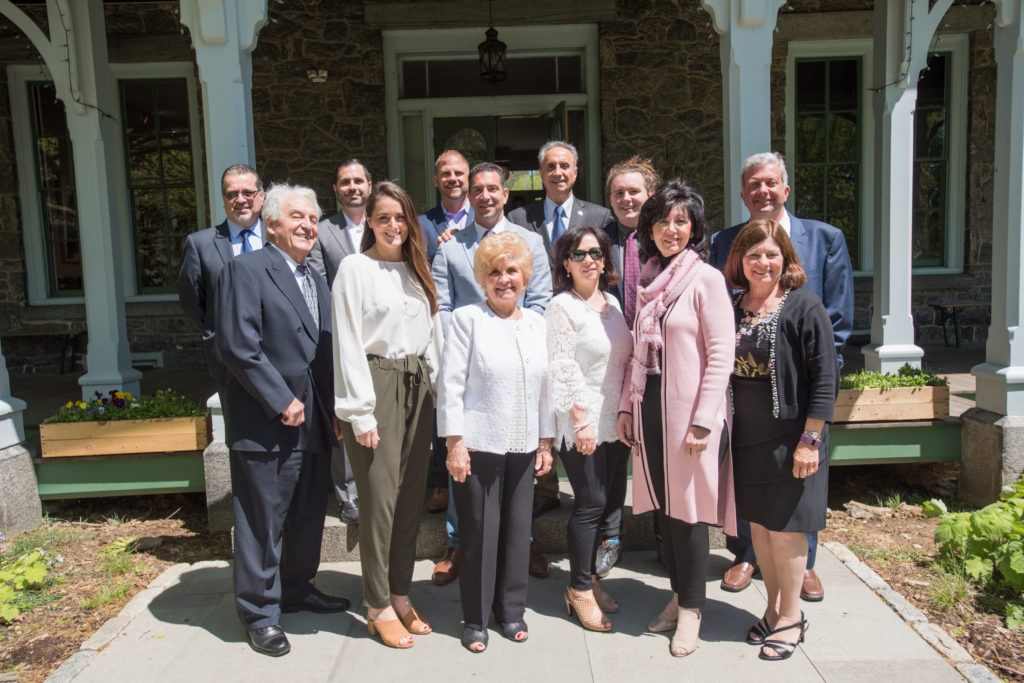 Philadelphia, PA (Saturday, April 27, 2019) – Filitalia International & Foundation's (FI&F) 15th Biennal Convention took place at The Awbury Arboretum in Philadelphia, PA at 8.30 am.

The Immediate Past President Marc Virga addressed her speech to the Assembly, reporting all the accomplishments that FI&F has made in the last 2 years. "As the outgoing President of Filitalia I am extremely optimistic about the future of our organization." he stated. "Financially we are extremely strong. We have phenomenal people and programs in place. If we can continue to remind ourselves that change and growth are synonymous, we should be able to carry Filitalia into the next and future generation to come"

The Credential Committee Chair, Nicholas Santangelo, opened the vote session to name a new President and a new BOD. Chairman Santangelo certified the number of members in all FI&F chapters (727) and voting delegates (17), including 6 Chapter Presidents and Vice Presidents.

President Emeritus & Founder Dr. Pasquale Nestico, who moderated the Convention, presented the list of candidates to Filitalia International Executive Board, as selected by the Nomination Committee. Paula DeSanctis-Bonavitacola, from the Delaware County Chapter, has been elected by acclamation as the new President of FI, while Henry Amanto (Gloucester County) will be 1st Vice President and Saverio Nestico (South Philadelphia) as 2nd Vice President. Joseph D'Ascenzo III (Newcastle County) will be the new Secretary, Gianfranco Buonamici (Gloucester County) the Treasurer, James Lardani (Abington) the Legal Counsel, Ernest Di Filippo (Delaware County) the Auditor and Anthony Mallace (Camden County) the Director of Finance.

After that, President Nestico read the names of the candidates to Filitalia International BOD: Anthony Colavita, M.D. (South Philadelphia), Anna DiNardo (Delaware County), Anna Di Paola (South Philadelphia), Pina Fratamico (Abington), Connie Mantilla (Camden County), Mario Presta (South Philadelphia), Nicholas Santangelo (South Philadelphia) and Alexis Tulio (Delaware County), all elected by acclamation as well.
"Great event!" said Saverio Nestico, 2. Vice President and La Festa Committee Chair. "I am thankful to having been recognized for my hard work and dedication to Filitalia International. I intend to serve as the 2nd Vice President with one mission in mind, and that is to help advance our cause for the future of the entire organization."

Robert Petrone, Assistant District Attorney at the District Attorney's Office of Philadelphia, delivered an interesting speech about Christopher Columbus and why the Italian community should preserve the Columbus Day's celebration. "I am very grateful for the opportunity Filitalia has offered," said Mr. Petrone "and continues to offer, to preserve and defend our ethnic heritage, culture and values. The landing of Christopher Columbus "began the story of immigration to America" and began the 500-year-long "Columbian Exchange," but organizations such as Filitalia and the people that comprise them are the true defenders of his legacy: the European contributions of Greco-Roman democracy and law, Judeo-Christian ethics and morals, and the tenet of equality of all mankind."
Finally, Paula DeSanctis-Bonavitacola delivered her acceptance speech as new appointed President of Filitalia International. "Filitalia has a great history that spans one hundred and twenty eight seasons." stated Mrs. DeSanctis-Bonavitacola. "From its humble beginnings as a dream of a small group of people in the basement of Dr. Pasquale Nestico, our founder, it has grown over the past thirty two years because of the hard work, dedication, and tenacity of countless members. Today, we stand united because of that dream. We stand united over a shared history that will not be forgotten, over a diverse and dedicated membership of Board Members, Chapter Presidents, Chairs of Committees, and members who have committed to keeping this great organization strong and robust in the face of present and future challenges."